Hello! Today the comic is dedicated to GIT and actually to all the people that learnt it. Why? Because this comic represents a typical situation addressed by everybody of them at least one time!
Enjoy the comic from xkcd.com.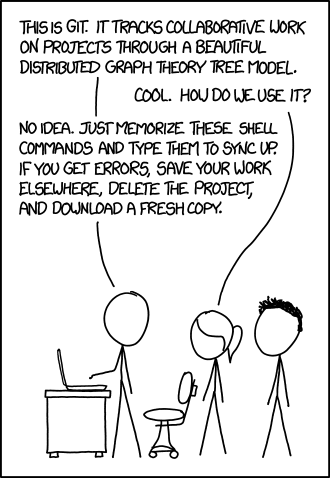 If you like this post, the blog or just you are interested in these stuff follow us!
GWH!! #therandomsunday